Philosophy of Care
You will find that Dr. Borger is a very special physician. She is caring, thorough, and knowledgeable. She will get to know you and your family. Since the endocrine system affects almost every organ and cell in the body, she takes very seriously her responsibility to help educate and guide patients to the right information and plan of treatment. In today's world, insurance companies and hospitals have much to say about patient access. Dr. Borger fights hard to do what is best for patients. The Endocrine Center is not part of a big corporation.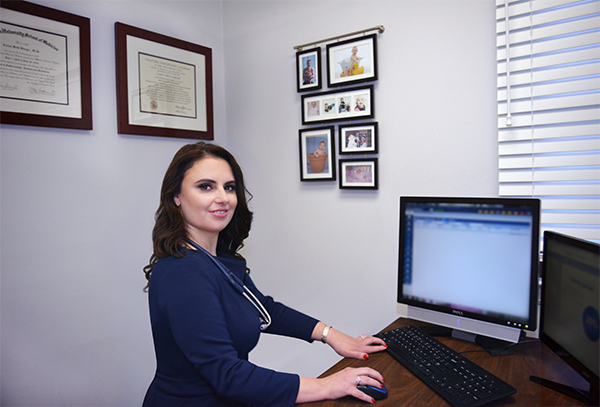 As a teacher/trainer of new medical residents, Dr. Borger keeps abreast of the latest advances and each patient benefits from both her knowledge and her compassion. Consultations are comprehensive and patient centered. Quality time is spent conducting a complete history and physical work up, appropriate laboratory tests are done, and results are reviewed with each patient. Based on our findings and your lifestyle, recommendations are made with regard to treatment options. Be assured that all your questions will be answered and Dr. Borger will be attuned to your specific needs and concerns. Your health is our total objective.
Dr. Borger has hospital privileges at both Saint Barnabas Medical Center in Livingston, NJ and Overlook Hospital in Summit, New Jersey. The Endocrine Center in Florham Park is easily accessible from all major highways and only a short distance from both Saint Barnabas and Overlook.
Dr. Caryn Borger is a Board Certified Doctor of Endocrinology and Internal Medicine. She holds a BA from Barnard College, Columbia University and her Medical degree and Residency in Internal Medicine is from Robert Wood Johnson Medical School. She completed a Fellowship in the specialty of Endocrinology at New York University. Dr. Borger is an active member of the American College of Endocrinology and the Endocrine Society.
Dr. Borger participates in residency training at Saint Barnabas Medical Center and Overlook Hospital. She regularly gives lectures on a variety of endocrine topics including osteoporosis, diabetes, hypertension, and lipids, and has published articles on a variety of medical topics. She has been practicing endocrinology in New Jersey for the past 11 years.